On August 19th, it was time to press the juice off the skins. With a high of 99 degrees and low of 81 degrees in Houston, it had to be done indoors. I watched this video of people pressing in Italy — and boy was I jealous! But, I had a press. I had my fermented must. The next step was pressing and trying not to destroy the home office.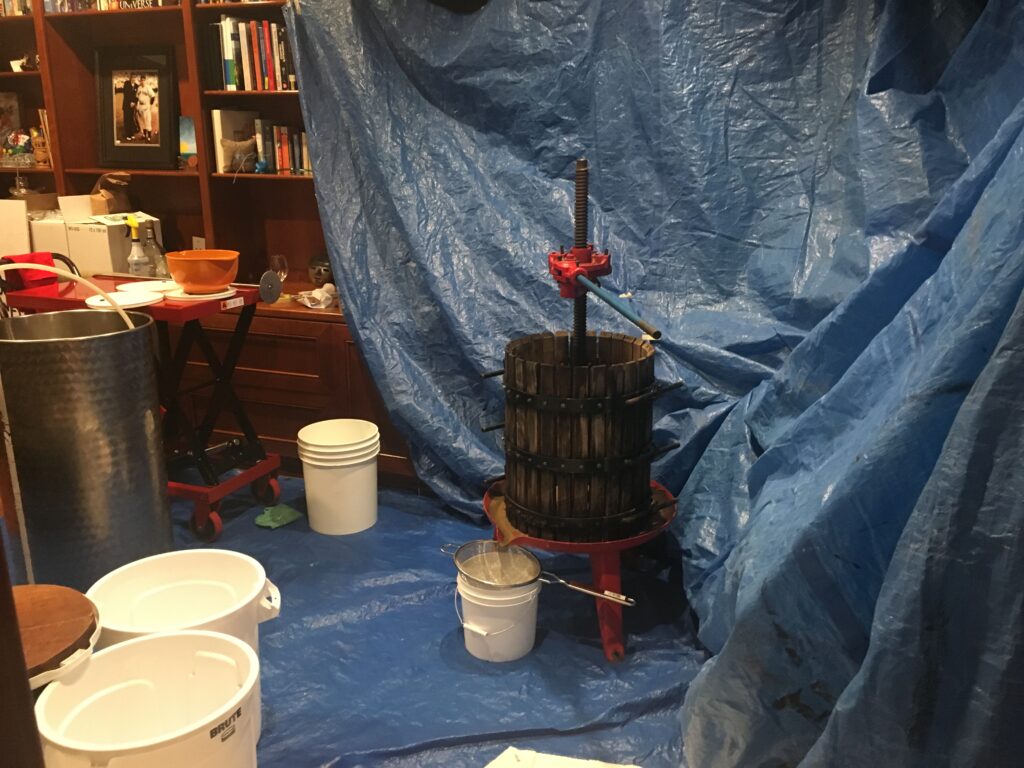 After spending 1.5 hours sanitizing everything, help arrived (my husband and mother-in-law) and pressing commenced!
The first step — simply take the must and put it into the press.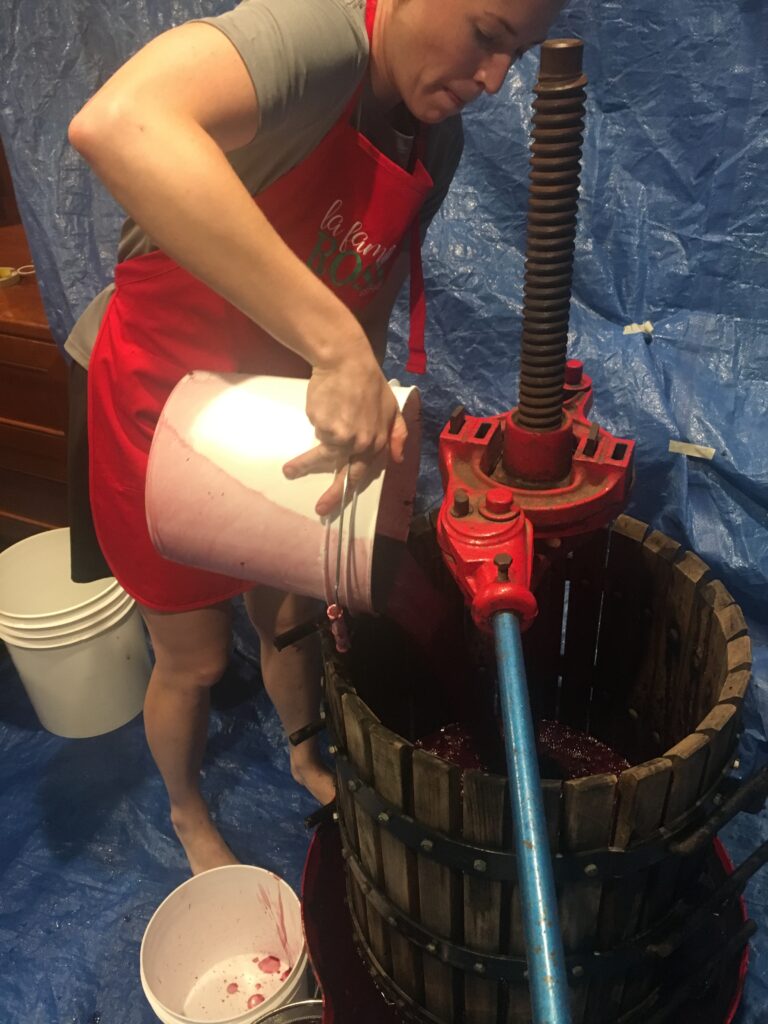 The juice that flows before pressing is called the free-run juice. To help the juice flow and to reduce splatter, I used rice hulls (thank you Mr. B for the tip!).
Adding Rice Hulls

Free Run Juice!

First Taste
Once the flow slows to a near halt, it is time to add the blocks to the press. By the way, several types of presses exist. I used a traditional basket press, the oldest known mechanical press.
Blocks Added

Me, My Co-Pilot, and the Press
After cranking for a while, the resistance started to increase. But, there was still juice trapped in the center of the pomace. To get this remaining juice to flow, I had to dive in…
Caught Red Handed

The Pressing Stuff
After mushing things around with my bare hands, juice started flowing again. I cranked and cranked, but I was careful not to over-press (or else seeds could be crushed, releasing bitter compounds). Using my bare hands was possibly a bad choice — my hands were stained for an entire week!
In all, pressing took over four hours with all the cleaning. But, I loved the process, stained hands and all! It was so satisfying to actually have wine. Pressed wine! Yehaw!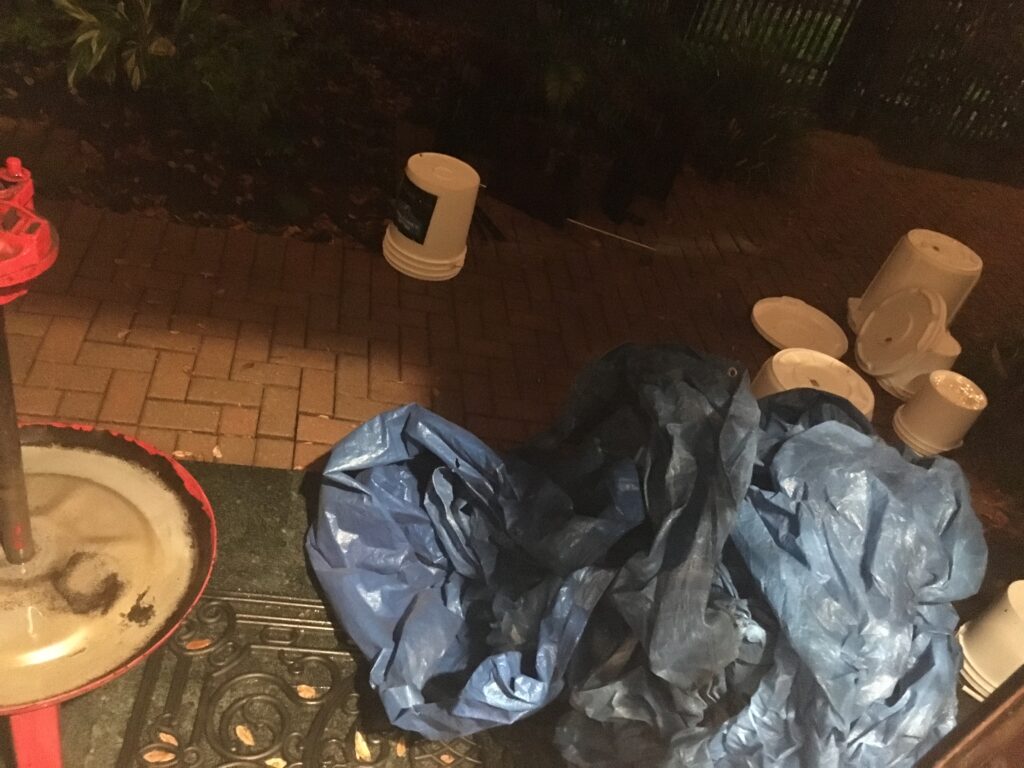 Here is a summary video of the process!…