Y'all, so much has happened in the last week; I can't cover it all in one post. So bear with me as I try to catch you up on the wine's status. Let's start with harvest!
I left Houston on Monday afternoon, arriving in Mason at ~5:30pm. After checking into a cute Mason BnB, Mr. B picked me up and off we drove to London! Hah – yes, London, TX (as opposed to the London, England where my parents live) to meet the grower. Wineries typically like harvesting at night when the grapes are cooler to reduce oxidation and to have better fermentation control. But I got hooked up with these Alicante grapes super last minute, so it was now or never!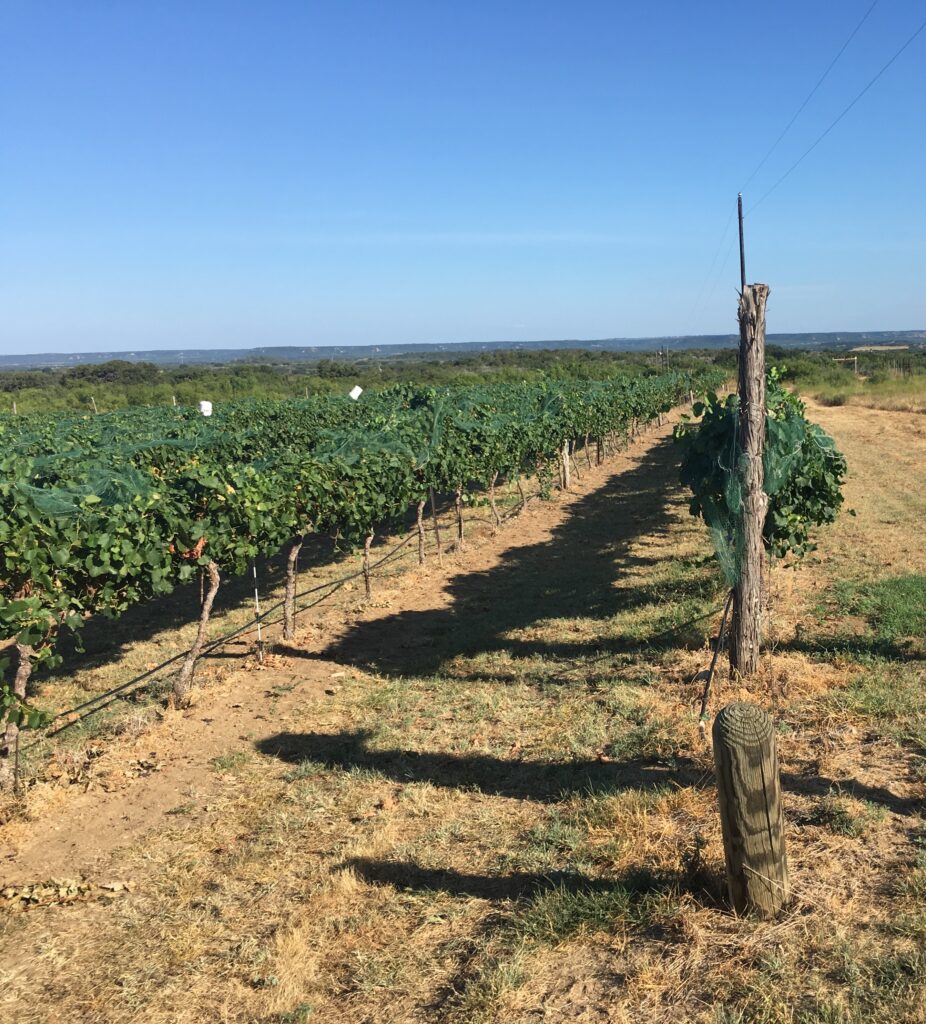 The grower, Mr. B, and I jumped in a 4-wheeler to find the magical row missed during the main harvest (which apparently had 70 people picking).
Side note: picking by hand is super labor intensive but allows you to choose the best clusters and avoid grabbing undesirable stuff (such as leaves, bird nests, and lizard heads…gross). Wines made from grapes harvested by hand are more expensive, but perhaps arguably better?!?
Okay, so back to our mini harvest. The grower showed us the magical Alicante Bouschet row missed during harvest. He let me have it because he lacked capacity to do anything with it. By the way, the grower was very much into his grapes which was awesome; he had somewhere to be, but he kept getting excited about discovering beautiful grape clusters and hung back to pick with us for a quite a bit.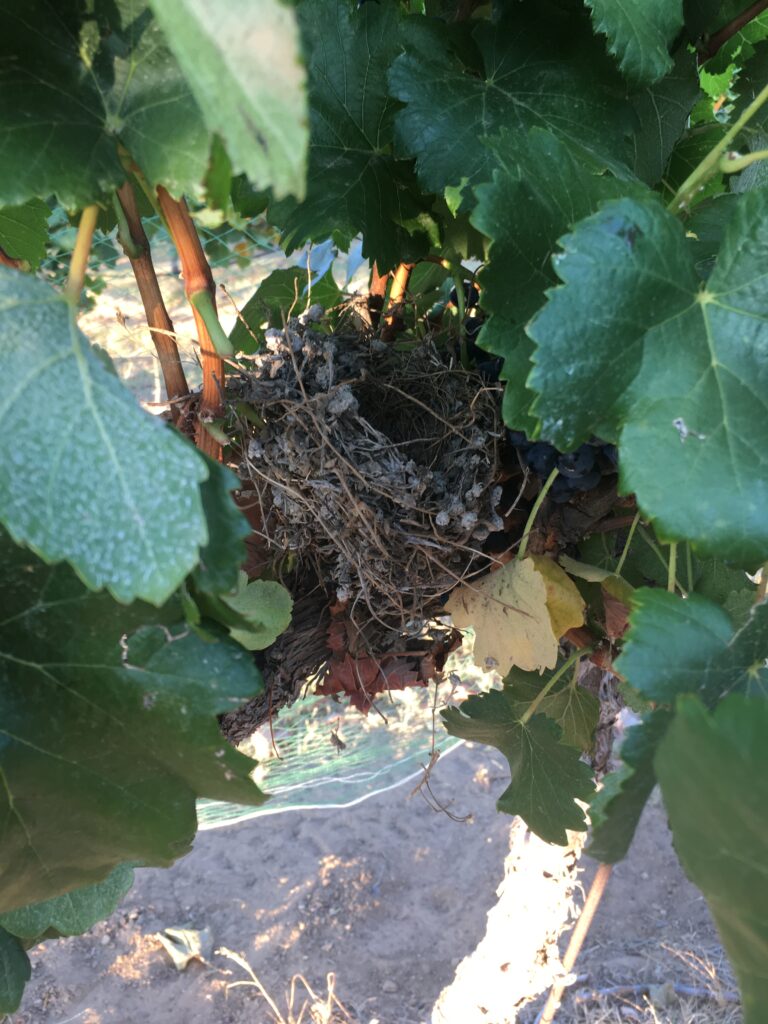 Alicante Bouschet grapes are actually red on the inside, unlike most other grapes used for wine (Vitis Vinifera). They were red and sweet (I tasted a few, yummm). There were some beautiful clusters, some that were sun burned, and some suffering from bird peck (inviting mildews and insects). But, we were hand-picking and got some beautiful grape clusters. By the way, the netting you see in the pictures is used to protect against birds. With the main harvest over, these nets had been pulled back already. Remaining grapes were completely exposed to the birds.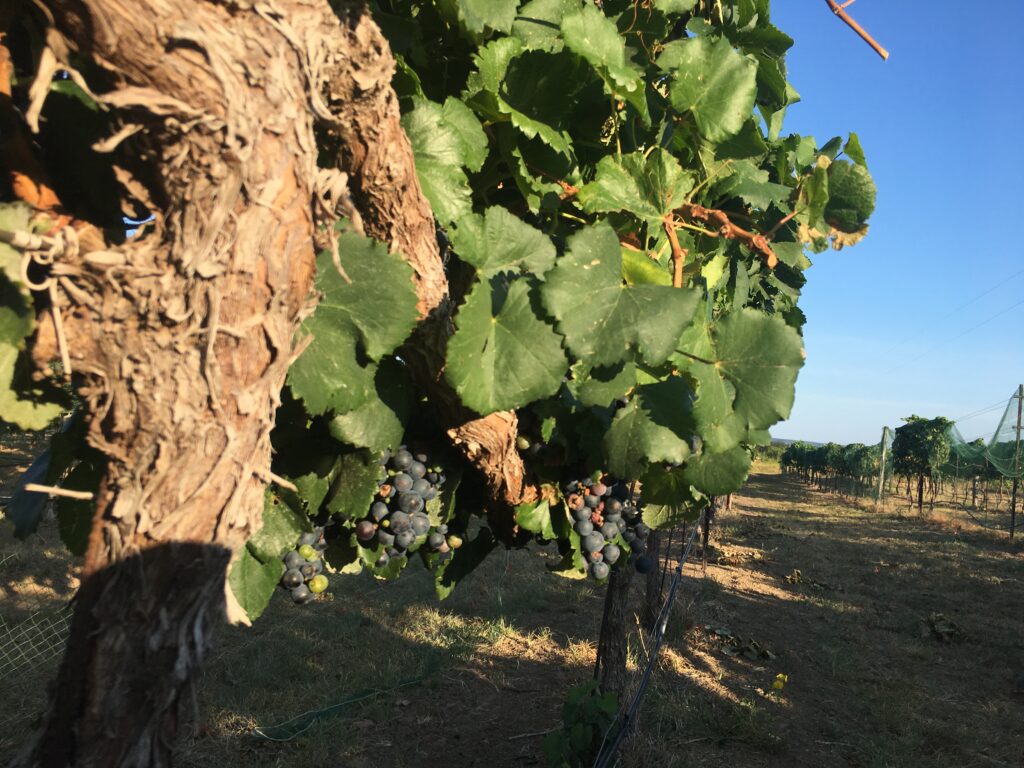 Y'all — it was hot. So hot that my phone gave me the following message mid-picking while I tried to take additional pictures: "Emergency, iPhone needs to cool down before you can use it." Despite the heat, being outside and picking grapes felt amazing. Honestly, I loved it.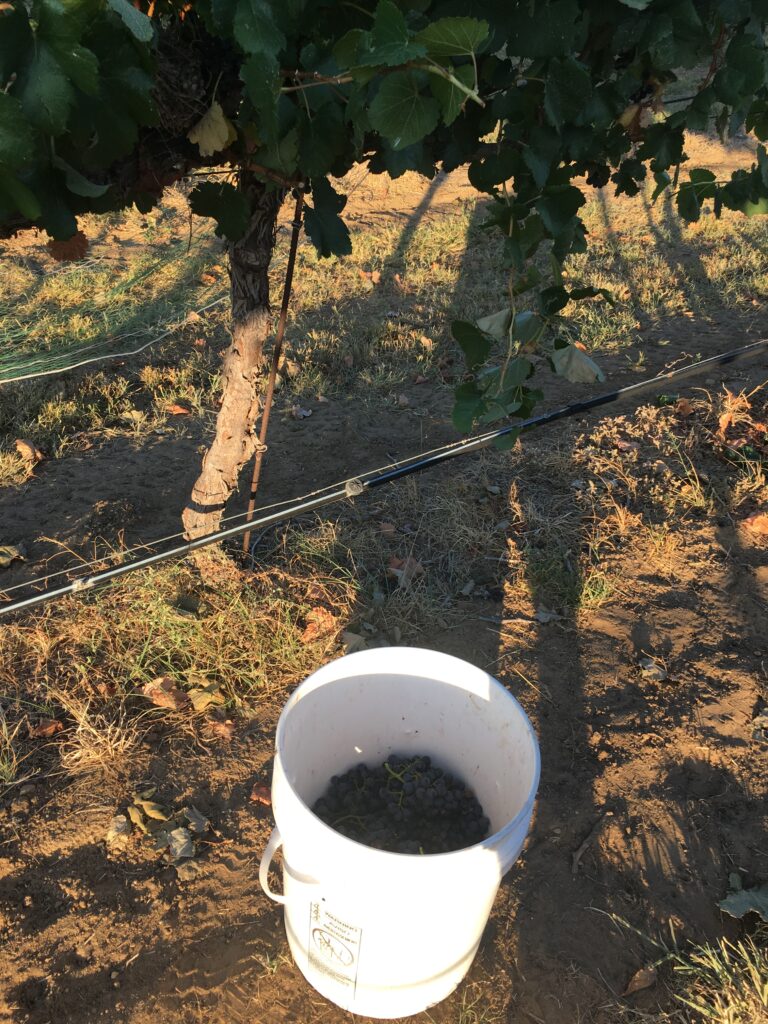 After about an hour and a half, Mr. B indicated that we probably had enough grapes. It was time to get back and get the wine-making party started. Grapes in buckets? Check!